BODEX GROUP
BODEX GROUP is a frozen fruits, vegetables and food blends importer. In our products we focus on the best quality of raw material, safety and our clients needs. Due to connection of the highiest quality products, modern technology and experience we can meet even the most excessive requirements. We offer a variety of fresh, healthy and tasty food.
Bodex Group is a frozen food exporter. Thanks to cooperation with trustworthy partners, we sell the highiest quality products. Bodex has taken pride in providing our customers with the finest food and quality customer care. Due to our reliability we earned loyalty and trust from our partners.
We are focusing on individual needs of our recipients and we accomodate to their specific needs and requirements. Most of our products are sold to Russia and eastern countries.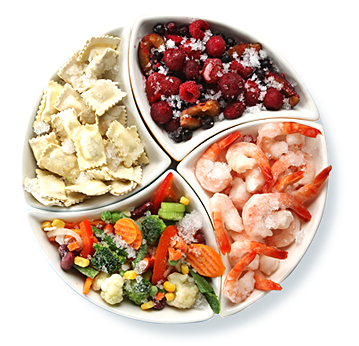 HISTORY / Company Roots
Bodex traces its beginnings to 1995 when PPHU Bodex was formed – small, family company aimed at exporting polish frozen food on eastern market. Thanks to hard work, proper investing and stable network of suppliers and recipients company gained its brand awareness and position.
By the end of 2002 PPHU Bodex was transformed into limited liability company. Along with this company's activities expanded to the production of goods signed by its own brand.
In 2003 (due to collaboration of Bodex and Skice) we established our first brand – Zimowie. These highiest quality products quickly gained your approval. Zimowie brand got awarded by multiple "Best Product" medals, including gold in 2007.
In 2004, in order to meet the needs of our customers we have created brand Kulinarny Turizm – a culinary tour of the european cuisines. The brand has its enduring popularity.
The year 2005 resulted in achieving 1st place in the 'Kurier Poranny' ranking for the highiest profit growth.
On the 1st of the January 2011, company name was changed into BODEX GROUP Sp z o.o.
AIMS
Our aim is to create long-term business relationship and mutual trust between our company and our partners. Through constant development we want to improve the quality of our products and services. Highly qualified staff, good organization and experience are our priorities. We follow the new market needs to be able to meet the expectations of our customers. Our aim is the cooperation bringing growth, profit and satisfaction for both parties.